Shopping Cart
Your Cart is Empty
There was an error with PayPal
Click here to try again
Thank you for your business!
You should be receiving an order confirmation from Paypal shortly.
Exit Shopping Cart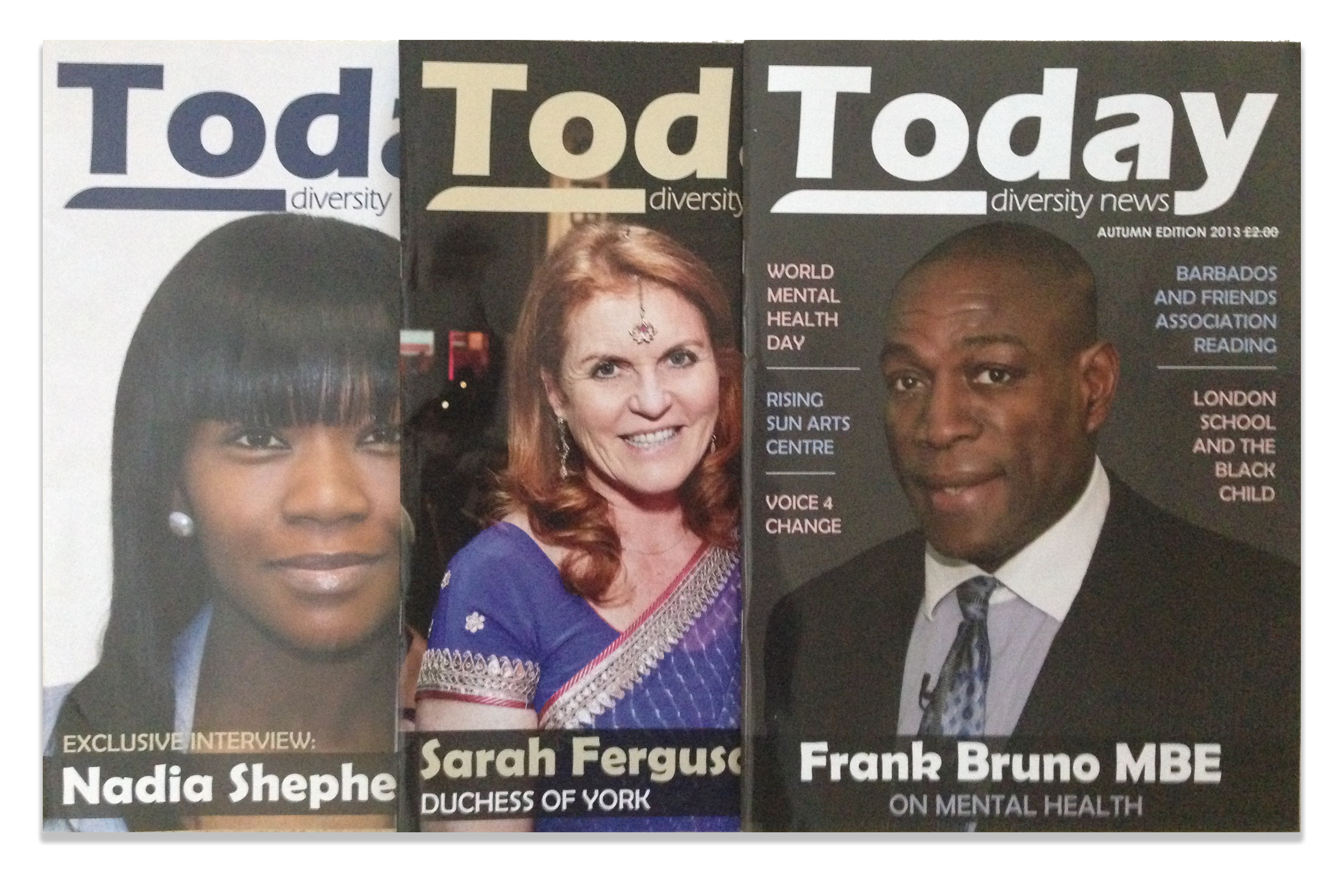 TODAY MAGAZINE

In 2013 one mans concerns planted a seed of thought, a seed that is due to blossom in Spring 2015 as The Oxford Road, Reading. The co-founder of Oxford Road, Reading has been part of a team focused on creating a voice and presence for businesses in the Oxford Road area, learn how that vision came about.
With so many small and community businesses unable to compete with the media resources of bigger businesses, one man felt a need to create a media service that delivered an efficient multi-media, design and print service at the front end and offer vital career training opportunities at the back. Tony Charles decided to create a business that could benefit young graduates and career minded people, the community and demonstrate sustainable growth.
Launching a new venture brings its own problems and on many occasions a lonely airiness driven only by self motivation, personal ambition and extended learning. "When I first started out I thought I was running Mi-MEDIA correctly, in a way that was focused on making money and reaching out to new customers and the local community. After spending just a few minutes with professional business advisors, I realised, this was not the case."
"I had the energy, passion and enthusiasm to deal with general issues but understand now that these actions alone were not what would ever make a business successful. By channeling some of my energy in the direction that would offer my business a viable chance of success, I placed myself within the circles of the people and support structures that offered me deliverable business actions and a professional focused insight that would allow my business room for future growth and development. This led to me being recommended for The Peter Jones Enterprise Academy"
"I finished the Academy with a distinction star, the course was intense and concentrated, designed to make your business idea work or dismiss is as deluded, it opened my eyes to the modern business world, the way it works, thinks, reacts, its people and why... if you are focused and willing to push beyond your physical and mental boundaries anything is achievable with support. By working under industry professionals, entrepreneurs and founders of established global businesses, I picked up the personal skills needed for my business as well as a full understanding of the procedures to make it work efficiently. 
"I understand everything isn't for everybody and many of the lessons I have learnt would not fit to every business, different approaches are needed to communicate different messages and no matter what the initial reaction - you stay calm, maintain stature and continue communicating, engaging and using desirable content at all times. Many small businesses are struggling to compete with their corporate counterparts. If business, education, communication and resources were made affordable to community sectors, supermarkets would have found it harder to sell world foods, customers with interests in such produce would be made aware of them and encouraged to venture into the areas where they have been openly sold for many years, experiencing the culture, people and produce in its community environment, assisting in rejuvenating the community that developed its presence."
This issue is one of the reasons I created Mi-MEDIA - to offer small businesses cost effective media services that will allow them to market like a corporate business but spend the budget of a new start up, giving specific business sectors the visibility and resources needed to reach out further.
I would like to push further now by creating networking groups that are industry specific and based on customer needs. It's one way we can offer a competitive edge to local trade as well as offer support and valuable career training to young media creatives.
For more information on mI-media visit www.mi-media.co.uk or call Tony Charles on 01189 540071
Article published in https://www.facebook.com/todaymag" target="_blank">TODAY MAGAZINE Autumn Edition 2013
Categories: None
/